PSYCHEDELIC CLINICS
In addition to lobbying for more access to psychedelic medicines, groups such as the Multidisciplinary Association for Psychedelic Studies (MAPS) have been laying the groundwork to develop full-service psychedelic-assisted therapy clinics.
Through developing protocols and training psychotherapists in psychedelic-assisted therapy methods, slowly but surely, their work is paying off. Several clinics are now operating and offering psychedelic-assisted therapy services around the world.
Currently, the scope and scale of what these clinics can provide are still somewhat limited depending on their location, but the trend is clearly towards a more robust and thriving clinical landscape, complete with highly-trained, certified personnel and institutional oversight.
Here, we provide an overview the most common services offered at psychedelic-assisted therapy clinics.
PSYCHEDELIC-ASSISTED THERAPY CLINICS OFFERINGS
Psychedelic Integration Therapy
One way clinics get around the myriad legal issues surrounding the use of psychedelics in therapeutic settings is through integration therapy. Clinics who offer this service have therapists on staff who are trained in helping people process their psychedelic experiences for spiritual growth and/or therapeutic purposes.
The clinics do not provide (nor do they ostensibly condone the use of) psychedelics, but rather provide insight into how a person might integrate the lessons from a psychedelic experience into their own personal healing process.
Ketamine-Assisted Therapy
Ketamine-Assisted Psychotherapy (KAP) is a short term, intensive treatment used for treatment-resistant depression, anxiety, PTSD, OCD, and bipolar depression. It's one of the few legal psychedelic-assisted therapies currently used in practice in the United States and other parts of the world.
Ibogaine-Assisted Therapy
Ibogaine has been successfully used alongside psychotherapy and social support to treat addiction. But despite all the evidence and thousands of personal accounts of its success, it still remains illegal in most parts of the world.
Two glowing exceptions (among others) are Mexico and New Zealand. Ibogaine clinics in these countries have reported successful treatment protocols for opioid addiction. Organizations continue to lobby for more direct access to resources to study ibogaine in treating addiction.
If you're considering attending an ibogaine treatment clinic, make sure they're a member of The Global Ibogaine Alliance (GITA) and trained in IbogaSafe protocols. They should also adhere to the clinical guidelines set forth by GITA.
Other Psychedelic-Assisted Therapies in Clinical Trials
Despite the many hurdles in studying psychedelics in a clinical setting—legal and otherwise—exciting research is still being done exploring the power and scope of psychedelic medicines.
Early results are extremely promising and regulatory bodies appear to be more and more open to allowing these studies to continue. If this trend continues, it's only a matter of time before the following therapies are offered in clinics throughout the world:
Psilocybin-Assisted Therapy – Perhaps the most well-known research currently being conducted is with psilocybin-assisted therapy. Clinical trials have shown great promise in treating end-of-life anxiety and depression in terminally ill patients and more studies are being conducted on treatment-resistant depression.
MDMA-Assisted Therapy – A growing number of small-scale clinical trials are currently exploring the therapeutic value of MDMA-assisted psychotherapy in treating post-traumatic stress disorder (PTSD). Early results are quite promising, leading many in the industry to predict wider-scale access to MDMA as a treatment option as early as 2021.
LSD-Assisted Therapy – MAPS recently conducted a small pilot study in Switzerland showing promise for the use of LSD in treating anxiety.
Ayahuasca-Assisted Therapy – Preliminary research into the therapeutic effect of ayahuasca suggests that it may decrease substance use by promoting personal or spiritual insights and self-awareness.

PSYCHEDELIC-ASSISTED THERAPY CLINICS
California Center for Psychedelic Therapy

Website: https://psychedelictherapyca.com/
Location: Los Angeles, California, United States
Phone: +1-213-444-5309
California Center for Psychedelic Therapy is the premier clinical center in Southern California specializing in psychedelic-assisted psychotherapy and complementary clinical services. Through providing the highest quality treatment interventions, professional development, and cutting-edge research in the world, we are committed to assisting people who are seeking healing and growth. Our multidisciplinary team of clinicians, thought leaders, and researchers are at the forefront of the budding field of psychedelic-assisted psychotherapy. Our mission is to share our unique expertise, ongoing research, and clinical experience in this field to provide and refine new, safe, and effective methods of mental health treatment to help our clients and communities find relief and thrive.
Specializations:
Ketamine-Assisted Psychotherapy for treatment-resistant depression, anxiety, PTSD, OCD and bipolar depression
Trauma-focused therapy
Transpersonal Psychotherapy
Psychedelic Integration
Somatic Psychotherapy
Psychedelic Consultation and Harm Reduction
Pangea Biomedics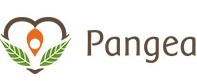 Pangea is a team of therapists, caregivers, and medical professionals dedicated to the advancement of clinical research & holistic therapy utilizing iboga and orthomolecular medicine. Over 14 years we have worked passionately and diligently to develop an approach that addresses the whole person, in all areas of life.
Website: https://www.pangeabiomedics.com/
Location: Near Puerto Vallarta, Jalisco, Mexico
Phone: +1-801-405-6823
Clear Sky Recovery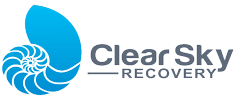 Website: https://clearskyibogaine.com/
Location: Cancun, Quintana roo, Mexico
Phone: +1-305-901-5371
People travel to Clear Sky Recovery from all over the world to obtain ibogaine treatment. We've had the privilege of working with ibogaine for more than 20 years, and the pleasure of collaborating with countless individuals and families, on the journey to reclaiming their lives. Although drug dependence has many common characteristics, we treat every patient as a unique individual with special needs that must be addressed with compassion and respect.
Specializations:
Ibogaine addiction treatment for:
Heroin
Cocaine & Crack
Methadone
OxyContin & Oxycodone
Buprenorphine (Subutex and Suboxone)
Methamphetamine
Adderall
Alcohol
Ember Health

Website: https://emberhealth.co/
Location: Brooklyn, New York, New York, United States
Phone: +1-347-547-3258
"We work with people managing depression who aspire to live their best lives, but feel frustrated by the limits of their current treatment plans. Traditional antidepressants help fewer than half of patients, usually with unwanted side effects. Ember Health is here to get you back to being yourself."
Specializations: Ketamine therapy for depression
Wholeness Center

Website: https://www.wholeness.com/
Location: Fort Collins, Colorado, United States
Phone: +1-970-221-1106
"Our goals are simple. We want to provide you with the best care possible to re-establish health and wholeness. To accomplish this we have placed the optimum mix of conventional and holistic services under one roof. We blend the best of both fields with an emphasis on safety and science.
Our collaborative team approach means that we listen. Really listen. To recognize your unique individuality, we have a top-notch team trained to work together to meet your needs. Effective communication and collaborative care are essential elements to a happier, healthier family."
Specializations:
Integrative Psychiatry
Functional Family and Pediatric Care
Neurofeedback
Biofeedback
Nutrition
Biomedical Nutritional Assessments/ Functional Nutrition Assessments
Hyperbaric Oxygen Therapy
Integrative Counseling
Mindbody Therapies
Meditation and Stress Reduction Classes
Family Therapy
Parenting Classes
On-Site and Online Apothecary
Online Patient Portal
CBT- Cognitive Behavioral Therapy
DBT- Dialectic Behavioral Therapy
Acceptance and Commitment Therapy
Existential Therapy
Mindfulness- Based Psychotherapy
Constitutional Hydrotherapy
Naturopathic Family Medicine Care
Pediatric Trauma Therapy
CBD (Cannabidiol) Therapy
IV Nutritional Therapy